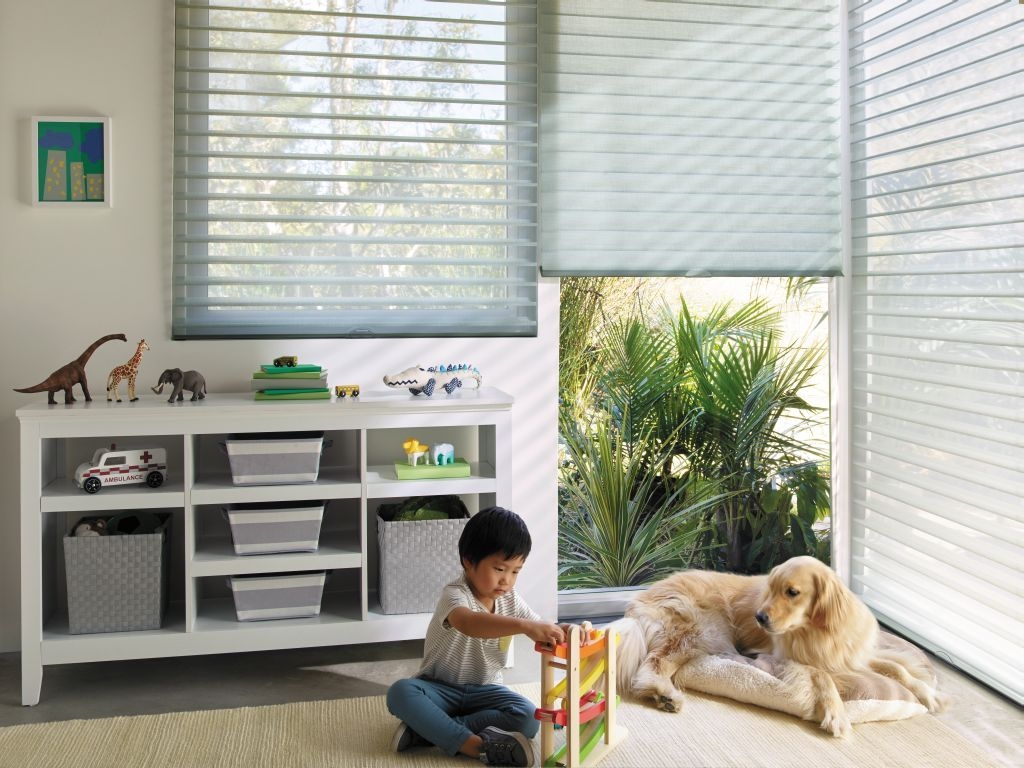 Child Safety
All of our products are designed with safety in mind - a responsibility we take very seriously
Child safety is serious buniness.
From cordless and motorized operating systems, retractable lift cords, cord tensioners and wand controls, we offer a wide array of lifting system options for enhanced child and pet safety.
PowerView Motorization -A revolutionary new system that automatically moves your shades throughout the day,
You can operate yours shades by using PowerView App on your smartphone or table, or the stunning new PowerView Pebble Control.
UltraGlide® -Our revolutionary system features a unique, retractable cord, without unsightly, dangling external cords.
LiteRise® -Cordless system lets you simply push up with your hand to raise and pull down to lower.
EasyRiseTM -Pulling down on the front of our EasyRiseTM continuous loop lowers you window fashions. Pulling on the rear of the loop raises it.
VertiglideTM -Vertical operating system is the ideal choice for side-to-side openings, sliding glass doors or as a room divider.
Combination Wand/Cord Control -A single control to both traverse the fabric and rotate the vanes of your sheers and blinds.